We are both quite particular with our condiments. Anne has to have tartare sauce with fish and chips, mustard with pork etc...I on the other hand don't want sauce anywhere near my bacon sandwich. I find it over powers instead of enhances. I want sauce where it will bring out flavour or make something bland jump up and shout "hello world!".
We were thrilled when
Stoke's
sent us some of their wonderful sauces to try and tell you about. Anne had tried some of their range before and had not been disappointed. I went along for the ride and was blown away with some of the flavours.
It's important to note that this is a premium brand and the price reflects it. Its not something I would have considered buying as I often chose own brand. It's also not widely available, at least not round our way. So after trying Stoke's I can safely say I would spend the extra pounds on some of their products for me the taste and texture is definitely worth it.
So here's what we thought of what they sent us:
4th Place - Bloody Mary Tomato Ketchup
Very strong celery salt taste with a slight kick. Tastes just like a Bloody Mary but we didn't detect the vodka even though it is in there! Would have bought this as a novelty but wouldn't necessarily buy again
Joint 3rd Place -
Chipotle Ketchup and Tomato Ketchup
Slight discrepancy here as we disagreed about this place!
Chipotle: I'm not keen on salsa and this is exactly how this smells but was amazed at the taste. Not salsa like at all. Very nice tomato taste with a smooth, smoky kick. Its very universal and most people would like it. The colour is chilli pepper red with loose ruby flecks of chilli. Its quite loose, be nice added to a chilli.
Tomato Ketchup: Anne really liked this. Its very dark and rich looking yet I found it 'shy' and it's looks deceived its flavour. Anne however thought it was very fresh and full of tomato. I guess this is a grown up ketchup and I'm not grown up. You can tell its not full of rubbish like most ketchups are
Phwoar this sauce was pretty damn butch. Its like a meal in itself! So thick and glossy but in no way gloopy. Slather it over anything. It would be amazing with onion rings and as a marinade for ribs. I remember a bbq sauce from my childhood that I've never been able to replicate and this did it. We will 100% be buying this as our bbq sauce of choice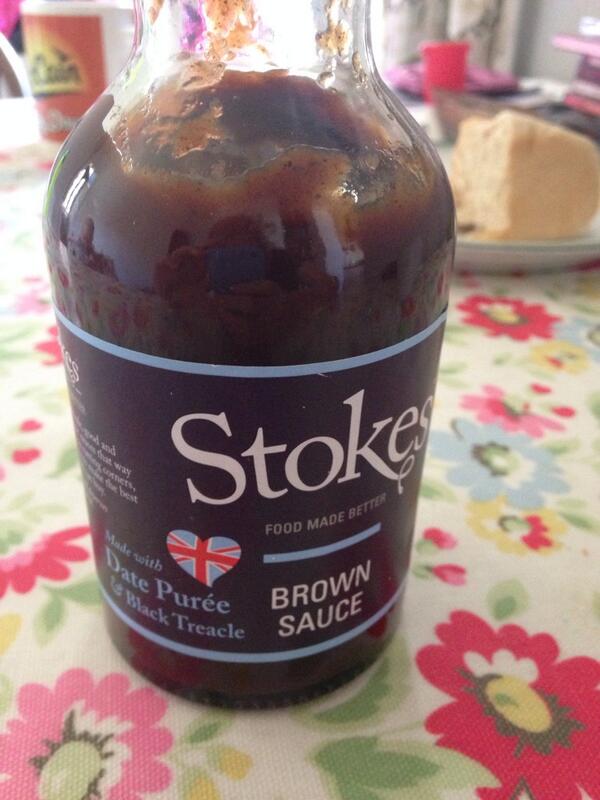 Our Winner!
never ever buy HP again!!!!
This is like being slapped in the face buy a bag of cloves and treacle. Seriously I cannot tell you how good this sauce is. We were blown away by it. The levels of flavour are so complex you can spend ages detecting the spices. Its so thick it didn't move when we tilted the ramekin. This would perk up any red meat or sauce. I would like it on cheese on toast.
Thank you Stoke's for letting us try your amazing sauces. They beat other premium brands hands down.
Please note we have been honest in our tasting and have not been paid by the companies we review apart from us gleefully getting free stuff to gorge ourselves on.
Next up local butcher sausages
Siân